Behaviour
Below are our core values and principles here at Kender Primary School.
We have clear expectations for behaviour at Kender Primary School and expect children and adults to follow the school rules and show the school values at all times. These expectations are the same both in the school and outside of the school.
We show respect for others and our school
We do our best learning, showing resilience
We are always ready and take responsibility for our actions
Our vision is for Kender children to become successful citizens and members of their community
They will …
Be independent and make excellent progress
Be polite, confident and set an example for others
Be resilient, courageous and able to take risks
Be kind, honest and have the ability to show compassion for others
Be able to collaborate and take responsibility for their learning and behaviour
Show respect for all and have the highest standards in behaviour and conduct
Have a strong sense of well-being and ability to manage their emotions
Have high aspirations and be ready to take the next step in their learning journey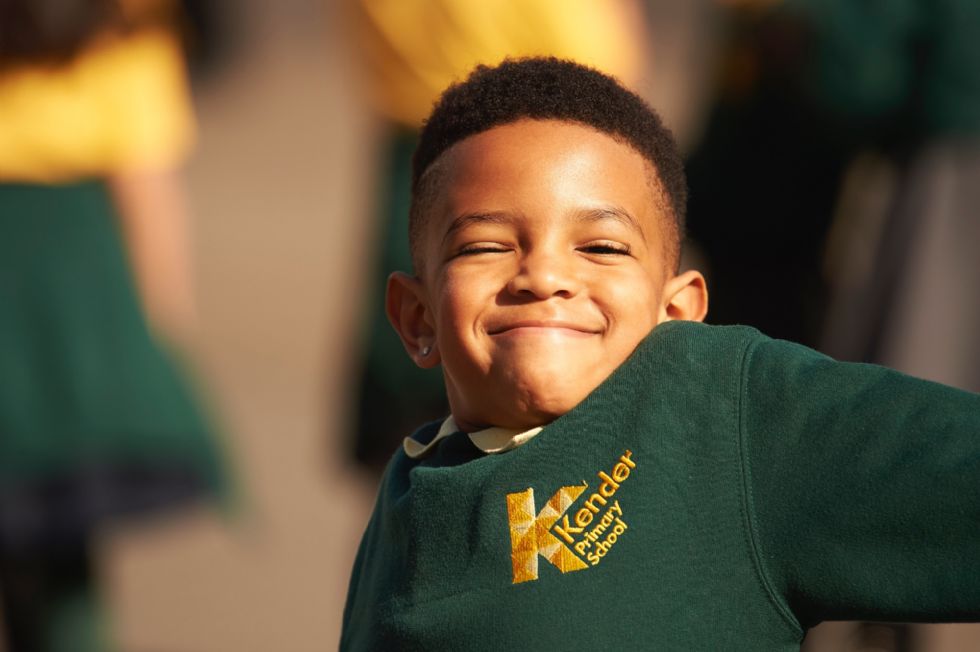 Our strategic aims and objectives
Kender is a caring and nurturing school and we treat each child as an individual. We expect that all children will abide by the rules and excel in their learning. However, we understand that at times children will face challenges. Some children will have an inner resilience to cope with these challenges. Other children will need extra support in order to cope with the demands of the school day, their home life and social interaction.
We recognise that consistency is key to promoting positive behaviour in the school to promote the consistency we expect that staff follow these principles:
3 step routines that are consistent across the school eg for lining up, assembly we promote a consistent approach to behaviour.
Recognition board to promote positive behaviour.
Whole class reward systems
Meet and Greet children
Build positive relationships and show interest in the children's lives
Focus on effort not achievement
Growth Mindset
We are persistent, consistent and following through with poor behaviour always.
We celebrate when children go above and beyond expectations
Weekly above and beyond assemblies
For more information please refer to our Behaviour Policy.