Nursery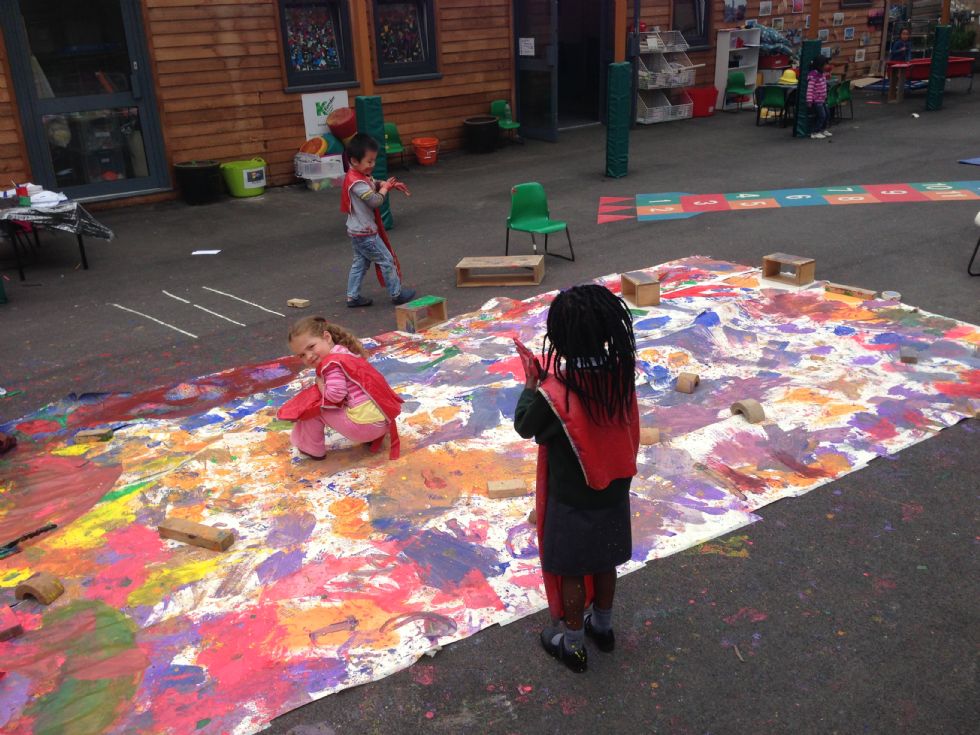 Kender Nursery
Children can start at Kender Nursery from 3 years of age. Kender Nursery focuses on developing confident and independent children who are able to make informed choices and decisions for themselves, whilst developing a caring and considerate and responsible attitude towards other people and their environment. We believe that the consistency provided by regular sessions and routines, a familiar and consistent peer group and staff team, are significant factors in developing these life skills.
We believe very strongly that young children learn best by playing and by following their own passions and interests. We support the children's learning by ensuring our curriculum is rich and varied and provides challenges that stimulate their interest and follow their passions, particularly outside in our lovely, large garden.
Kender Nursery is a large nursery, which is lead by Lead Teacher Julie. Supporting Julie are Early Year's specialists; Sarah Jane and Samantha, an Early Years Practioner; Kandice. Early years assistants Joe and Lorraine alongside our Early years apprentices Shannon and Kyron. Lunchtime support is provided by Eniko and Rose
We are very lucky to have lots of people helping our team, including other teachers, apprentices, therapists and students.
How the Nursery day works
We offer part time places of 15 hours per week, 3 hours a day in the morning or afternoon. These are morning: 8:45 - 11:45 and afternoon: 12:30 - 3:30.
We also have 8 full time places available for £100 per week and extended hours from 8.00 - 5:45 for 16 Nursery children.
Extended hours cost £15 per day
(morning 8.00 - 8.45 £5 and afternoon 3.30 – 5:45 £10)
Application forms for children who have turned two can be obtained from the school office or on line and we will need to see proof of address and a copy of your child's birth certificate. Places in our Nursery are allocated using the Lewisham School Admissions criteria.